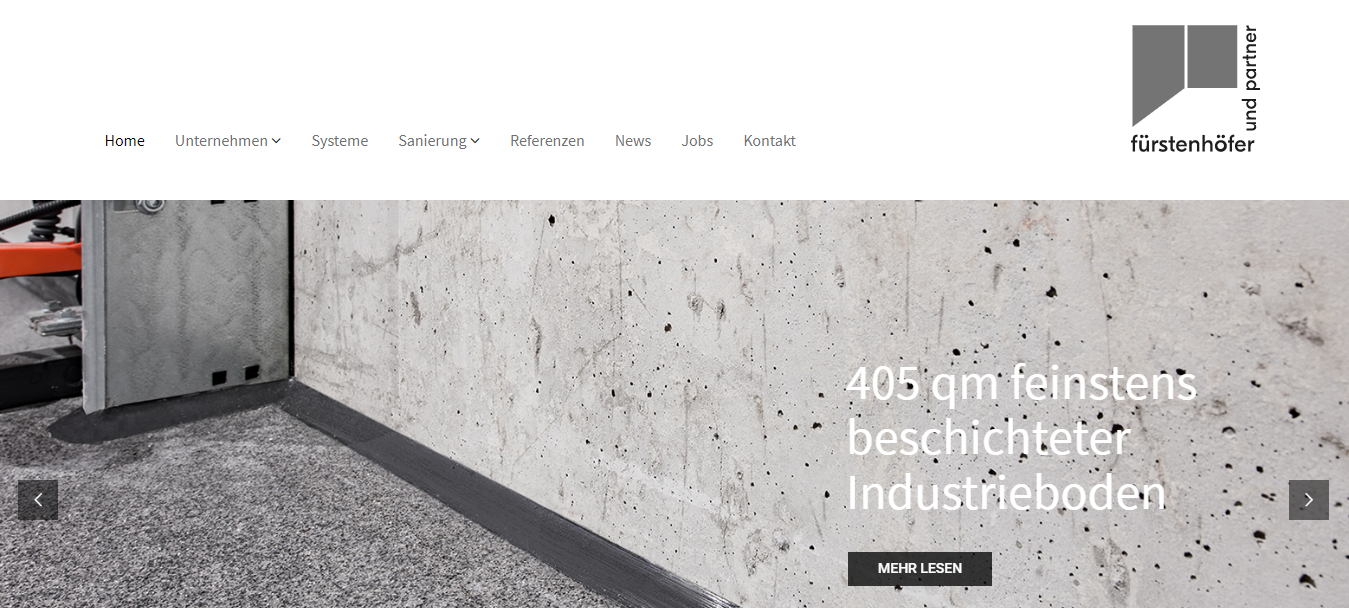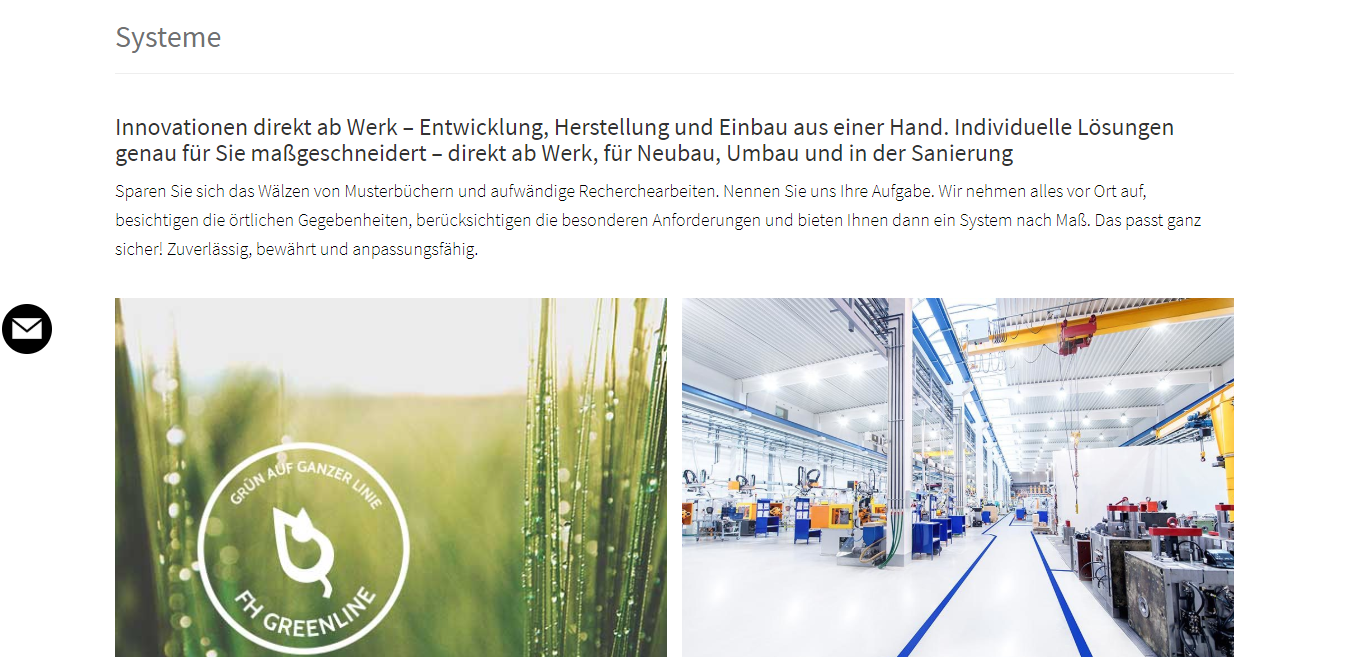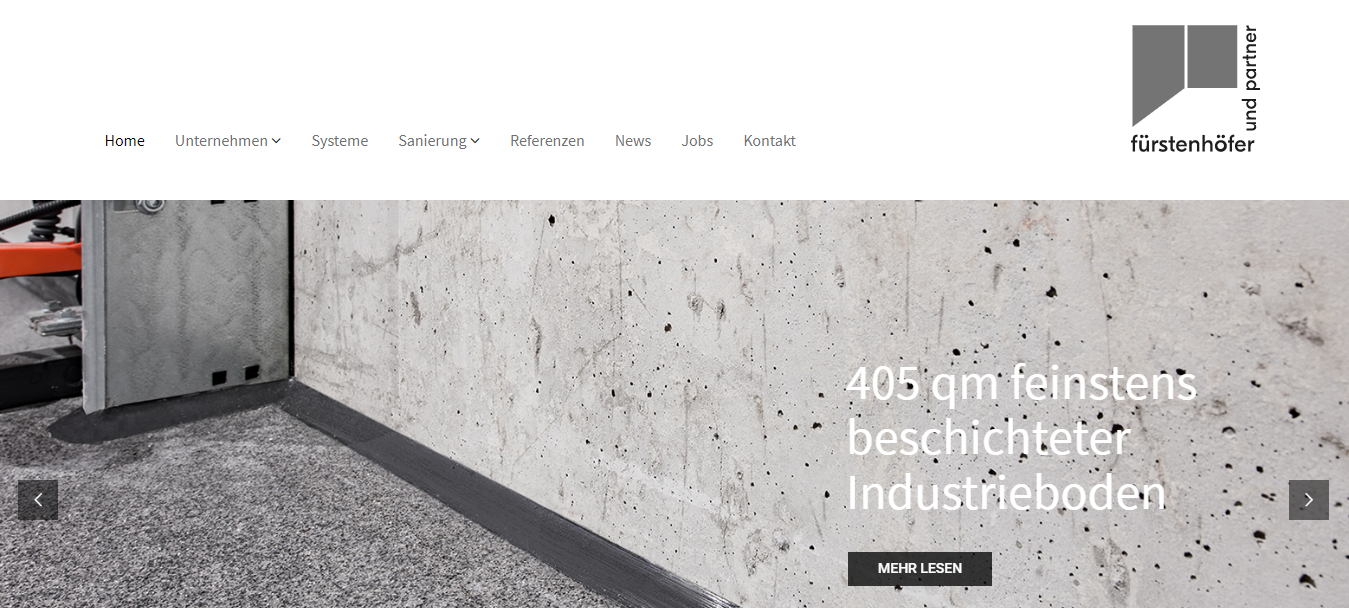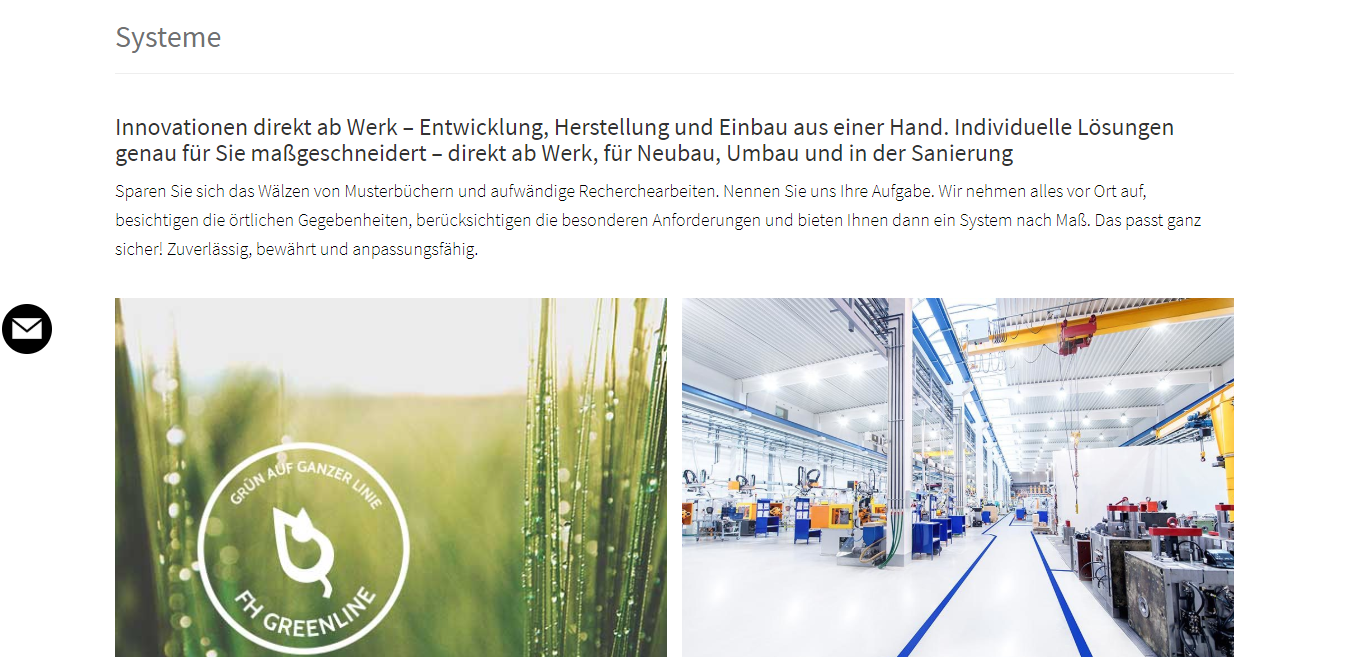 Project Description
Fuerstenhoefer is a German based company. They develop, plan, produce and lay your individual floors.
Good floors are playgrounds for children, the basis for top performance in leisure and competitive sports. They provide support, protect against charging and secure the surface against pollutants. Floors are practical, but also a creative design element in architecture. They create atmosphere for performance, successful work and good discussions.
We keep your back free – everything from a single source, which saves time, money and you can relax!
Flooring solutions from Fürstenhöfer stand for competence, experience, flexibility and adherence to delivery dates when installing industrial, commercial and sports floors. Our product range leaves nothing to be desired – from the substructure to the finished flooring – everything from a reliable partner.
Fürstenhöfer and Partner takes on your order as a full service.
The best products and systems are the basis. But it is only through a wealth of ideas, master craftsmanship in the installation, a lot of love for detail and flexibility that unique and individual solutions are created, from planning to the substructure to the finished covering.
Have a look to the project: https://fuerstenhoefer.de/
Project Details
Client: Fuerstenhoefer
Location: Germany
Language: German